Custom eps POP display mississauga - case study
Holt Renfrew, the luxury retailers, Choose Custom manufactured POP Display from Forte EPS for their new Square One location...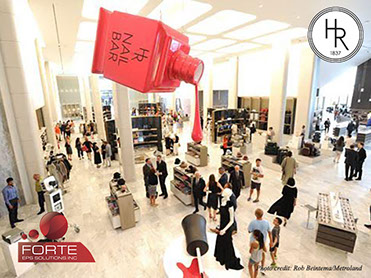 Forte EPS Toronto were proud to be chosen to manufacture this eye-catching Nail Bar Point of Purchase display piece for Holt Renfrew's new Square One location in Mississauga.
With more than 130,000 square-feet over two storeys carrying high-end brands including Tiffany, Gucci, Prada, Miu Miu, Valentino, Hugo Boss, Stella McCartney, Jimmy Choo and many others, Holt Renfrew needed an impressively sized yet lightweight point of sale display piece to direct clients into their new Nail Bar. As Forte EPS's Dominic Zita put's it "If you can Imagine it, We can Create It!"
Well, we are happy to report, Forte EPS certainly NAILED IT Here!!
Forte EPS manufacture Expanded Polystyrene Foam for Insulation, Custom Packaging, and all manner of Custom CNC Polystyrene Cutting, Laminating and Point of Purchase Displays, Contact Forte EPS Here Now for a Quote ,
​GET A QUOTE FOR CUSTOM EPS FOAM
​

















​

​

​GET A QUOTE FOR CUSTOM EPS FOAM